Parts Advisor
There has never been a more exciting time to become part of Lookers. We are proud to have recently been voted one of the UK's Top Employers and looking after both our people and our customers is at the heart of everything we do.
About the role
As an experienced Parts Advisor working for Lookers Plc within TPS Preston you will join our team of advisors representing different brands within the automotive parts market. You will be target driven with a focus on helping to manage and grow our business through a database of existing contacts by both maintaining and building relationships. Although face to face sales and customer interaction will be required from time to time this is primarily a phone based role.
The Role:
* Carrying out the parts interpretation accurately, supplying and ordering of parts.
* Keeping the customer informed on availability and delivery.
* The adviser will help maintain and develop customer accounts and will be involved in some telesales activity.
* Answers customers' questions regarding technical problems
* Complete all administrative functions in an accurate and timely manner.
* Communicates and logs any discrepancies of stock with the Parts Manager
* Actively supports company policy and best practice in the area of security, with particular emphasis on the protection of sensitive customer information.
* Receiving calls from the trade
What we are looking for
* Experience of and a flair for telephone based sales along with a confident and professional telephone manner is essential
* Parts experience is essential and any gained from PSA Citreon/Peugeot would be extremely advantageous, though not essential
* Excellent verbal and written skills and a proven track record in both telesales and customer facing roles
* Driven and committed to achieving excellent customer relations whilst driving sales
* Collaborate approach with colleagues to support the achievement of increased profit and sales and experience of both meeting and exceeding sales targets
* Positive friendly and professional manner, demonstrates integrity, discretion and objectivity
* Computer literate, including Microsoft Office
* Passion for customer excellence and desire to progress with one of the largest UK's motor dealer groups.
Why us...?
In recognition of the hard work, flexibility and commitment of our people we have recently introduced a new and improved industry leading benefits package. This includes competitive basic salaries, enhanced holidays that increase with service, critical illness cover after 2 years, one year fully paid maternity leave for women and for some roles a company car and high earning potential through commission or bonus.
As well as working with a great bunch of people you can also benefit from ongoing development with investment in specific brand and management training and the opportunity of a long term career path with one of the UK's Top Employers 2017 and 2018.
If your application is successful we will conduct relevant employment checks prior to you starting with us. Depending on the role, these could include us verifying your recent employment, address and credit history. We may also conduct a criminal record check and a driving licence check.
Please note: We will close vacancies once the required quality or number of applications has been received.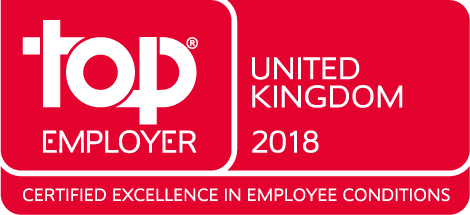 More searches like this
--> -->
-->
-->