BMW Service Advisor
There has never been a more exciting time to become part of Lookers. We are proud to have recently been voted one of the UK's Top Employers and looking after both our people and our customers is at the heart of everything we do.
About the role
At BMW Crewe we look to recruit the very best individuals who enjoy delighting our customers by delivering the best customer experience. We are therefore keen to hear from exceptional people who are passionate about service delivery, who have a positive and caring disposition, and who want to be part of our motivated team.
This key position has a major part to play in achieving dealership success by providing a professional service to our Service customers. Previous experience gained from a similar role is essential.
The Role
· Dealing with all customers in a professional, prompt and courteous manner, portraying a positive first impression of the Service Department
· Advising on technical queries or issues
· Booking vehicles into the department for work to be carried out
· Informing customers of the progress of their vehicle
· Cross selling customer repairs and parts
· Finalising the invoice on completion of required work
· Performance measures will include Customer Satisfaction Scores and feedback to the department
The Person
· The ability to work independently in a busy, pressurised environment is essential
· Customer focus, relationship maintenance and communication skills are of paramount importance in this role
· Technical skills and experience are essential
· The successful applicant will be self-motivated, with a proactive approach to customer service
· Someone who will enjoy the challenge of influencing the success of the Services department
· A flexible approach to the role is required as the opportunity to become involved in other areas of the business is possible
· The ideal candidate must have Service Advisor experience from within the Automotive trade
· You must be well presented and have excellent interpersonal and organisational skills
· You must be IT literate
Why us...?
In recognition of the hard work, flexibility and commitment of our people we have recently introduced a new and improved industry leading benefits package. This includes competitive basic salaries, enhanced holidays that increase with service, critical illness cover after 2 years, one year fully paid maternity leave for women and for some roles a company car and high earning potential through commission or bonus.
As well as working with a great bunch of people you can also benefit from ongoing development with investment in specific brand and management training and the opportunity of a long term career path with one of the UK's Top Employers 2017 and 2018.
If your application is successful we will conduct relevant employment checks prior to you starting with us. Depending on the role, these could include us verifying your recent employment, address and credit history. We may also conduct a criminal record check and a driving licence check.
Please note: We will close vacancies once the required quality or number of applications has been received.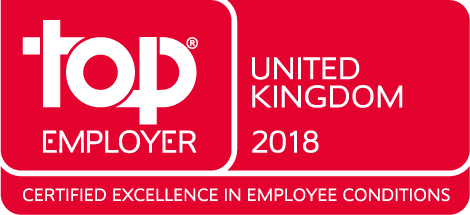 Similar jobs
Chester
£71,025 - £94,700
Lloyds Banking Group

Chester
£71,025 - £94,700
Lloyds Banking Group

Cheadle
£18054 - £20060 per annum + Benefits
Lloyds Banking Group
More searches like this
--> -->
-->
-->